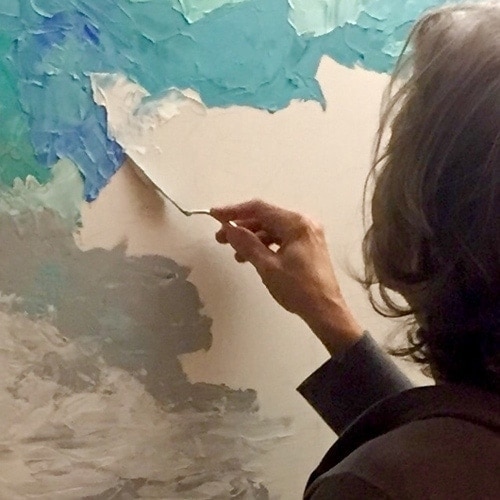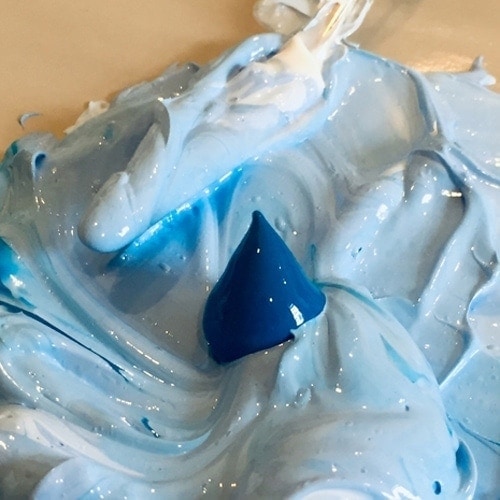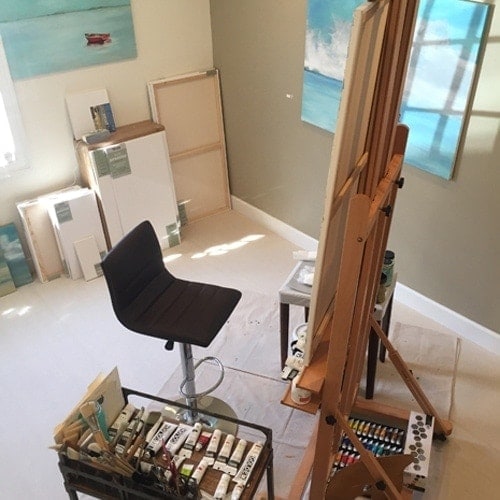 My current body of work started to deepen into my being when we were sailing for 18 months on our sailboat Kyanna. The serenity of the sea during offshore crossings… the sight of islands in the distance…. the dynamic nature of clouds & sea… all these images move me to capture the scenes ever-present in my mind's eye.
Water is a recurring theme in my life, but yoga and meditation have also been a cornerstone. I lead a very social life and find it crucial to carve out stillness to recharge and connect with my inner guidance. Experiencing nature has been the simplest way for me to disconnect from my world of "to do lists" and mental gymnastics. My seascape and lily pond paintings bring the viewer into my place of stillness. Customers have described my works as relaxing and tranquil, but they also describe being drawn into the painting which allows them to disconnect from daily life to a place where they can look inward to find their own moment of serenity. 
Water flows through all my paintings, but the majority are tranquil seascapes with obscure horizon lines. I often add a small boat or whisper of land to draw the viewer into my serene world with the expansive sea & sky capturing the essence of what you don't see, the space behind the mist, clouds & shadows. My technique starts with a bold palette knife foundation followed by multiple layers of washes and brush strokes to create an etheric painting with depth and texture. I use both acrylic and oil paints for their different properties.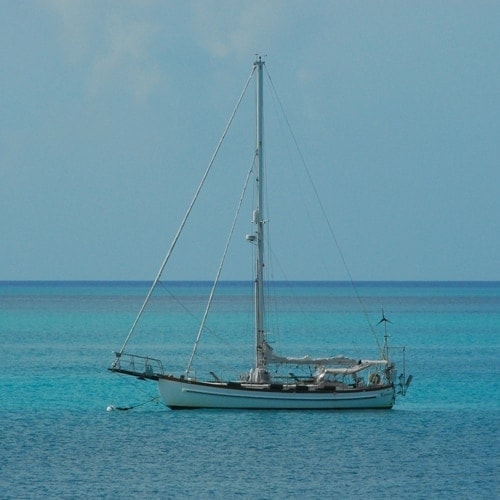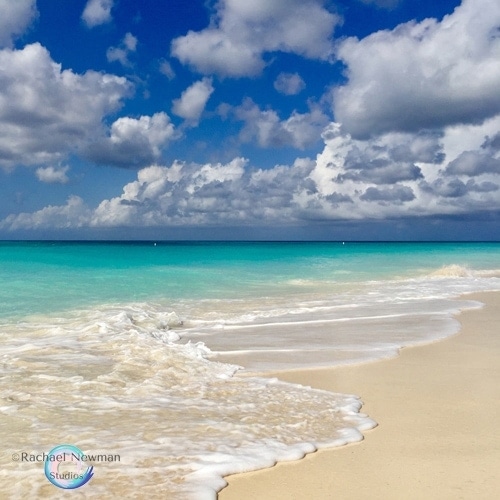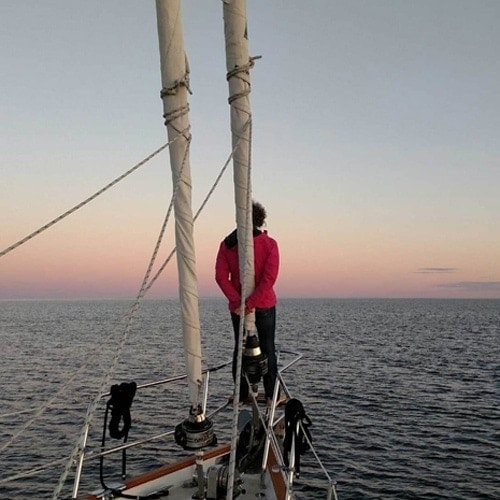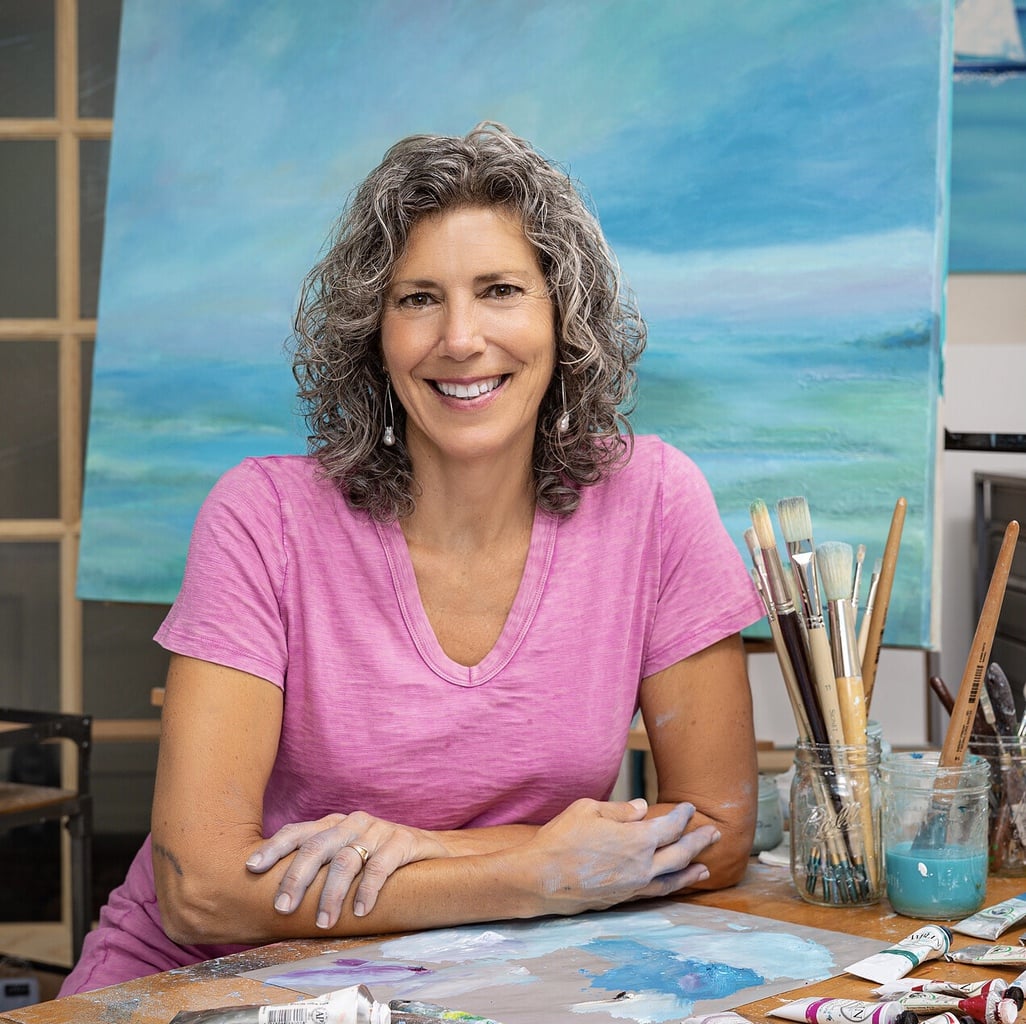 THE ARTIST
I have often been told that I have vast interests, but for me it comes down to a few much simpler components: nature, water, creativity, and solitude.